The script and scene were coming…we all knew it was. Following weeks of a failed presidency on full display and sheer incompetence on the part of Military brass, the world finally witnessed the carnage. Sadly, this play will repeat going forward.
A suicide bombing attack believed to be carried out by an Islamic State (ISIS) K, terrorist left 13 U.S. service members dead and at least 18 injured. The "Afghanistan Government", what is left of it, is reporting over 170 dead and 200 wounded.
The 13 fallen in Kabul, much like the first 13 colonies of the New World – denote a different place in the historical script than before each happened. A beginning…but to what and where? All that is certain is England was not the same after the formation of the colonies. And America is not the same after 13 brave American heroes died, more injured, and hundreds of Afghans as well, for no other reason other than politics and a president's dereliction of duty as Commander and chief.
For the first time in my life, America truly does not feel like America anymore. The citizens of the world do not feel America is the same either after witnessing our cowardly acts on the world stage of late. Will those first settlers who battled the elements, disease, hostiles, and eventually a King's wrath and armies to establish the greatest experiment in human freedom sacrifices and triumphs all be for nothing? Will those 13 Americans, and countless others, who believed in that experiment, defended it, and gave their lives in sacrifice to honor it – all be in vain?
Only you and I, and those like us can reveal the answer to those questions. And I must confess it is not looking hopeful of late.
Yes, the entire last week, you have read countless tribute stories to the 13 fallen – but do they matter to you? Do you feel you are doing all you can do to protect the freedoms, they died to protect? You have run out of time to delay – make your move, make your peaceful and constitutional stand. Those 13 fallen in Kabul died JUST SO YOU HAVE THE RIGHT TO MAKE IT!
Really look into the eyes of these Americans who believed and were so committed to the values of our US Constitution and founding principles of individual liberty one more time.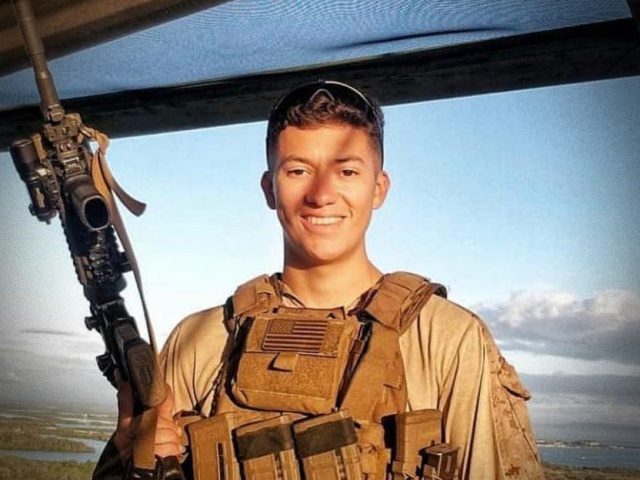 United States Marine Hunter Lopez, 22, was from California. His uncle wrote Hunter had wanted to be a U.S, Marine since he was eleven years old. "You ever receive news that just grounds you to the core. Found out late last night that my nephew Hunter was one of the marine casualties in the suicide bombing at the Kabul Airport. This kid knew since he was 11 what he wanted to do. Every free moment was spent training and perfecting his craft. Hunter, you did your job. Rest now. Until we see you again son. Love you."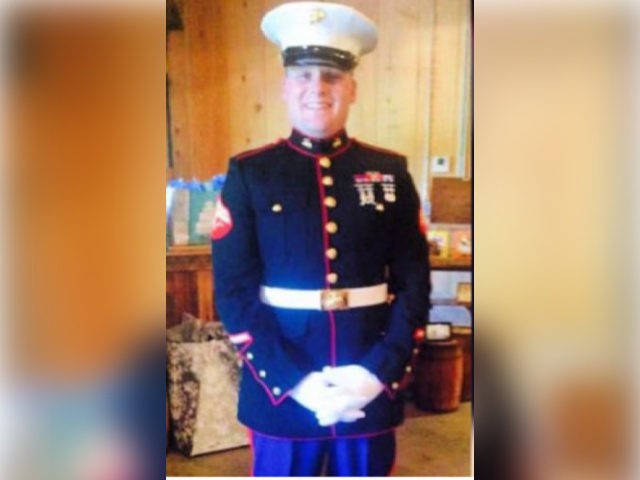 United States Marine Staff Sgt. Darin Taylor Hoover Jr. 33, from Utah, had served his country for eleven years. His father said, "He was one of the best people you could ever know, and I'm proud of him for doing an incredibly tough job with honor."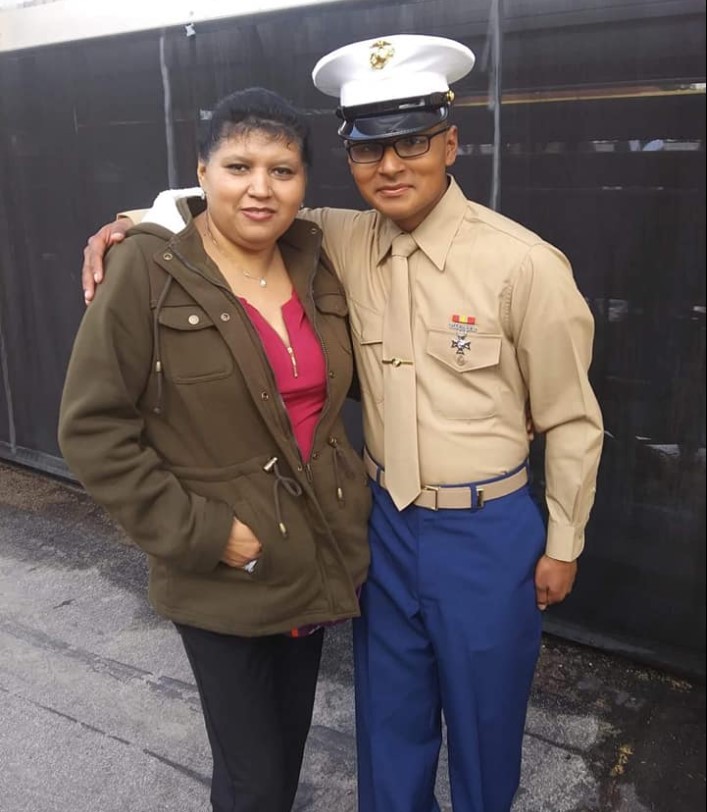 United States Marine David L. Espinoza, 20, from Texas.
Rio Bravo Mayor Gilbert Aguilar posted a tribute to Espinoza on the City Hall Facebook page.

Tap Here to Order
"City of Rio Bravo is mourning the loss of one of our own," the post said. "Thank you for your Service David Lee Espinoza, City of Rio Bravo is mourning the loss of a HERO."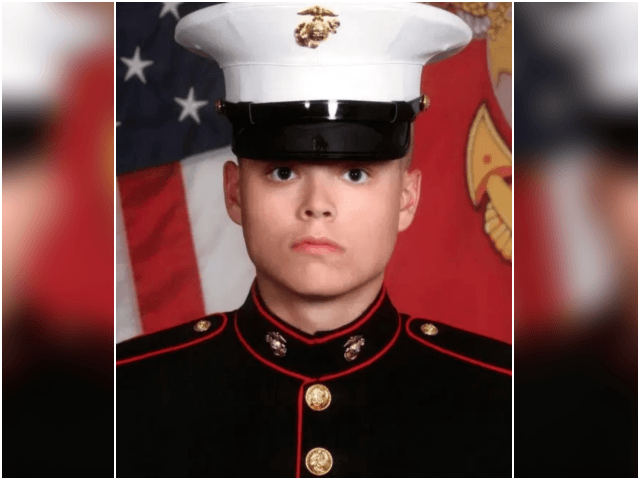 United States Marine Jared Schmitz, 20, from Missouri. His father, Mark Schmitz stated,"Be afraid of our leadership or lack thereof," Mark Schmitz said. "Pray every day for the soldiers that are putting their lives at risk and doing what they love, which is protecting all of us. I think they're the only ones that we can honestly say have our backs."
Schmitz was from Wentzville, Missouri. His father said he was extremely close to his special needs 9 yr old sister,
"She worshipped the ground he walked on," Schmitz wrote in his statement. "He would meet her at the bus stop every day and walk home. It really made her day."
"She would get a kick out of making her backpack heavier to get on his nerves, but of course he just turned that into training," he added.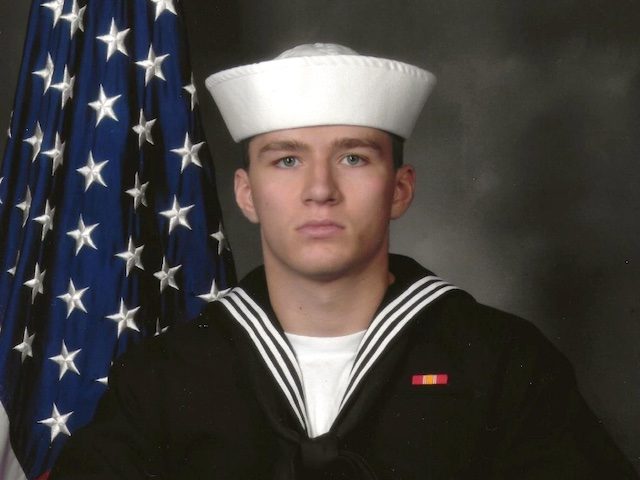 United States Navy Medic Maxton William Soviak, 22, was from Berlin Heights, Ohio.
Max's sister posted a heartbreaking tribute to her younger brother on Instagram:
I've never been one for politics and I'm not going to start now. What I will say is that my beautiful, intelligent, beat-to-the-sound of his own drum, annoying, charming baby brother was killed yesterday helping to save lives. he was a fucking medic. there to help people. and now he is gone and my family will never be the same. there is a large Maxton-sized hole that will never be filled. he was just a kid. we are sending kids over there to die. kids with families that now have holes just like ours. I'm not one for praying but damn could those kids over there use some right now. my heart is in pieces and I don't think they'll ever fit back right again."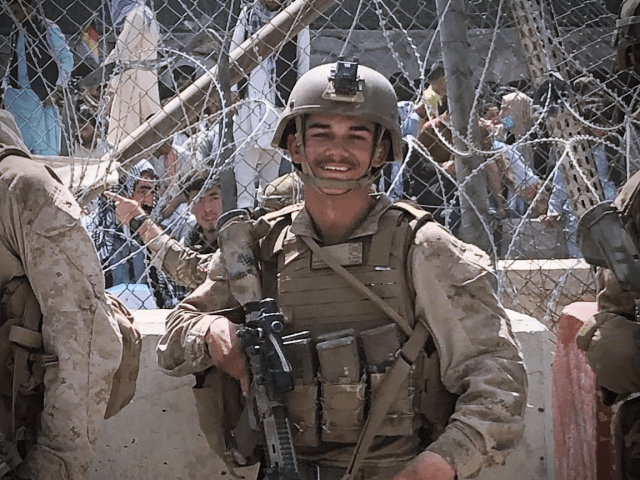 United States Marine Kareem Nikoui, 20, from California. According to Nikoui's social media, he had only started Infantry Training Battalion (ITB) in January 2020 after having graduated from Norco High School in Norco, California where he was a member of the Reserve Officers' Training Corps (ROTC).
Nikoui's mother, Shana Chappell, wrote her goodbyes to her son in an online post.
"I know I am still in shock right now. I felt my soul leave my body as I was screaming that it can't be true!" No mother, no parent should ever have to hear that their child is gone, that their child was one of the Marines killed today!!! I had to hear it, I had to hear it! This is my baby! This is my Hero!!!! I will never get to hug him again and my heart is ripped out of my chest! No parent should have to have someone come to their home to tell them their child is never coming home again!!!! Why would God do this to me??? Why would he take my son???? This can't be real!! My heart hurts so bad. This is my baby Kareem. He was so amazing in every way. My heart will never be the same. My heart goes out to all the Marine parents who lost their sons along side my son yesterday. Prayers for their families and for mine. #marines Kareem i love you more than anything, my heart hurts so bad. I begged for the news not to be true, i begged them to tell me they were lying! I'm never gonna get to hug my son again, or see his smile or hear his laugh! He was only 20 years old!!! He's never gonna get to get married or have a family!!! Oh my God how could this have happened? Why?? He is my heart, my Hero. [Emphasis added]"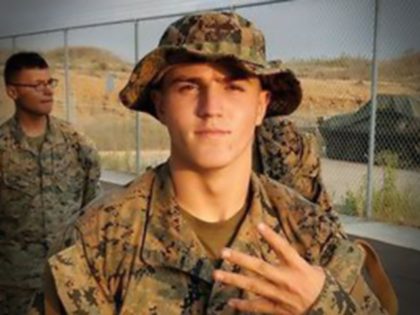 United States Marine Rylee McCollum,20, from Jackson Hole, Wyoming. This was McCollum's first deployment to Afghanistan. He "was reportedly manning a checkpoint at the airport when the bomb went off," according to the Star Tribune. His older sister, Roice McCollum, said her brother always wanted to be a Marine.
"He wanted to be a Marine his whole life and carried around his rifle in his diapers and cowboy boots," she said. "He was determined to be in infantry… Rylee wanted to be a history teacher and a wrestling coach when he finished serving his country."
"He's a tough, kind, loving kid who made an impact on everyone he met. His joke and wit brought so much joy," she continued.
"Rylee will always be a hero not just for the ultimate sacrifice he made for our country, but for the way he impacted every life around him for the better. Making us stronger, kinder, teaching us to love deeper," she added.
She also said her brother was expecting a baby in mere weeks.
United States Marine Cpl. Daegan Page,23, was from Omaha, Nebraska. his family said in a statement :
"Our beloved son, Corporal Daegan William-Tyeler Page, 23, was killed in Afghanistan yesterday. Daegan joined the U.S. Marine Corps after graduating from Millard South High School. He loved the brotherhood of the Marines and was proud to serve as a member of the 2nd Battalion, 1st Marine Regiment at Marine Corps Base Camp Pendleton, California,"
"Daegan will always be remembered for his tough outer shell and giant heart," the family statement said. "Our hearts are broken, but we are thankful for the friends and family who are surrounding us during this time."
United States Marine Corps Sgt. Nicole L. Gee, 23, was from Sacramento California. Just six days before the deadly attack, the department posted a photo on social media that was taken from Gee's Instagram account and showed her holding an Afghan infant with the caption, "I love my job."
United States Marine Corps Sgt. Johanny Rosario Pichardo, 25, of Lawrence, Massachusetts, was assigned to 5th Marine Expeditionary Brigade, Naval Support Activity Bahrain. "Johanny Rosario was a special being in our community, full of light and armed with valor and bravery, who at the young age of 18 decided to raise her hand to serve our country as a member of the United States Marine Corps," Lawrence Mayor Kendrys Vasquez said, WCBV 5 reported.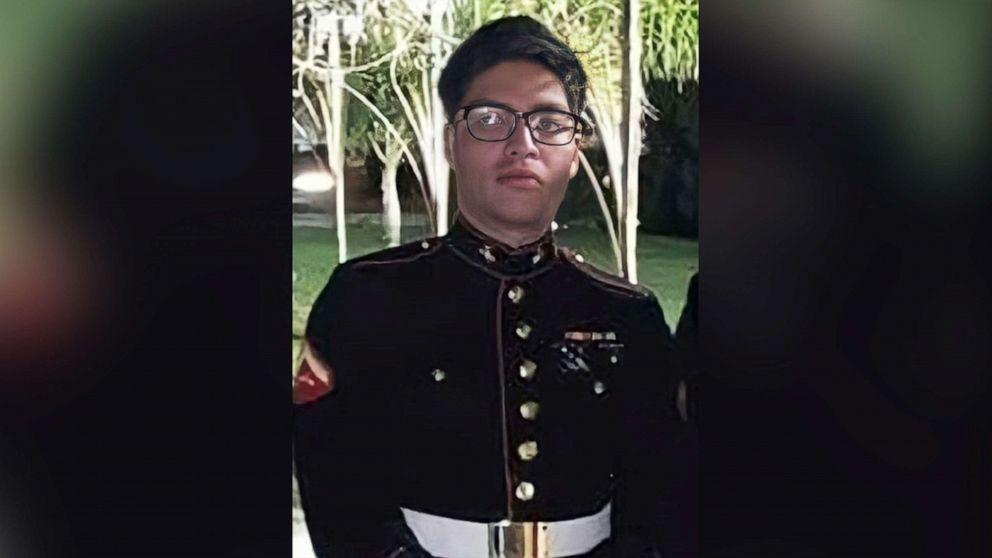 United States Marine Corps Cpl. Humberto A. Sanchez,22, of Logansport, Indiana. Sanchez was assigned to the 2nd Battalion, 1st Marine Regiment, 1st Marine Division, I Marine Expeditionary Force, and based in Camp Pendleton, California. "He bravely answered the call to serve his nation, and I am both proud of his service and deeply saddened by his loss," Rep. Jim Baird wrote in the Facebook post. "May we never forget Corporal Sanchez's name or his heroism to a grateful nation."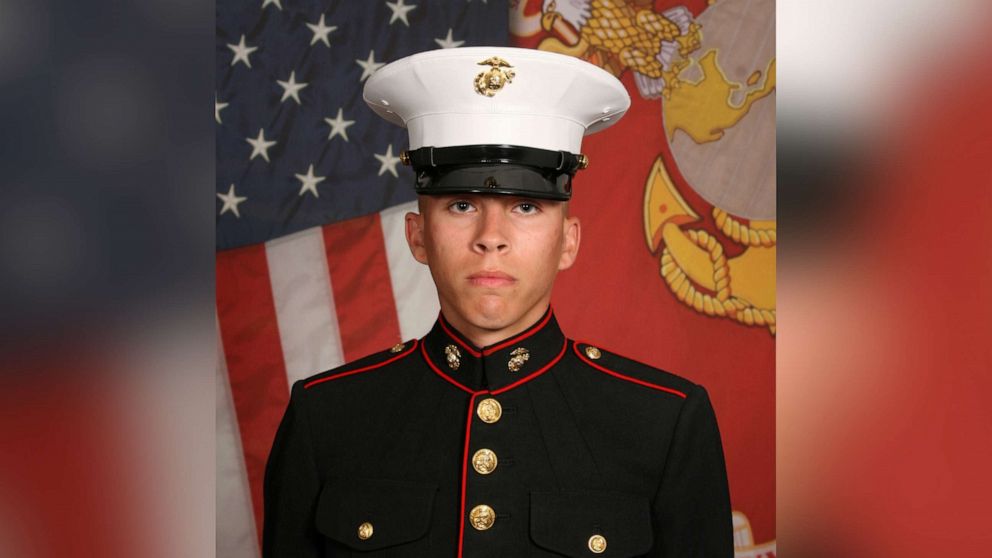 United States Marine Corps Lance Cpl. Dylan R. Merola,22, of Rancho Cucamonga, California. He was assigned to the 2nd Battalion, 1st Marine Regiment, 1st Marine Division, I Marine Expeditionary Force, and based in Camp Pendleton, California. "Dylan was a beloved son, brother, grandson, great grandson, nephew, a great friend, and a brave soldier who paid the ultimate sacrifice at the Abbey Gate at Hamid Karzai International Airport during the evacuation," friend Joseph Matsuoka said, the Press Enterprise reported.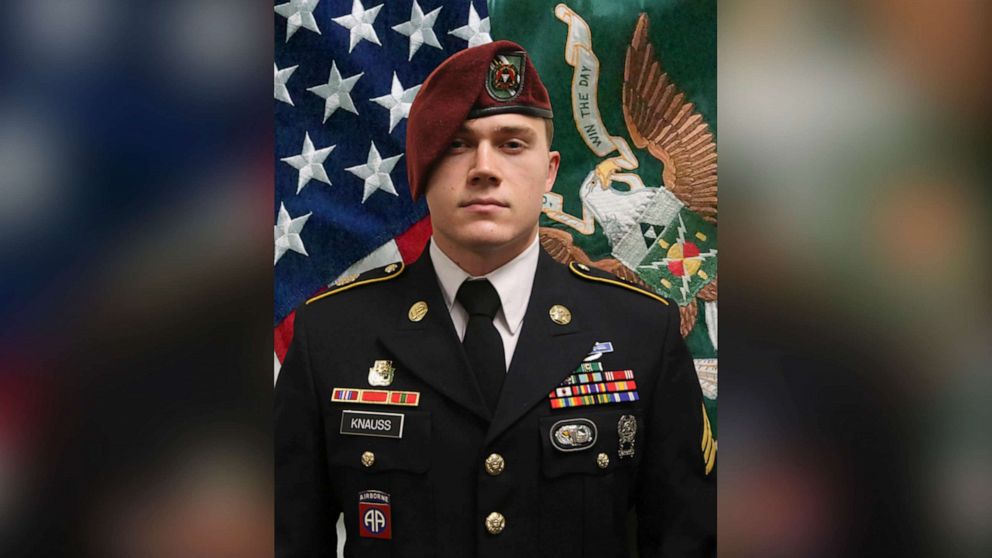 United States Army Staff Sgt. Ryan C. Knauss, 23, of Corryton, Tennessee."He grew up in a Christian home, attended Berean Christian school through eighth grade and spent four years at Gibbs High," his grandfather, Wayne Knauss, told WKRN. "A motivated young man who loved his country. He was a believer so we will see him again in God's heaven."Sen. Marsha Blackburn, R-Tenn., said she was praying for his family "during this time of unimaginable pain and loss."
"Ryan embodies American heroism — saving people he had never met before, in the face of persistent evil," Blackburn wrote on Twitter. "We will never forget his sacrifice in service to his country. While no words could ever be enough, I join Tennesseans — and all Americans — in extending my deepest condolences to Ryan's family."
Do you see it? Do you see that intangible thread of trust and hope that is woven into their souls that you and I, and those like us, are worth their commitment and sacrifice?
Tragically, their voices have been silenced far too soon. No longer can their selfless examples shame the selfish "Ugly Americans" whose apathy and ignorance lull them into a state of indoctrinated acceptance of tyranny. But we can speak for them…Please join the Right Wire Report and raise your voices in the name of these brave Americans.
Join the over a hundred retired US military Generals and Admirals who have written a letter calling for the resignations of Defense Secretary Lloyd Austin, Joint Chief of Staff, Mark Milley, and Secretary of State, Tony Blinken for their gross negligence performing their duties related to the withdrawal of American military from Afghanistan. Read that signed letter here.
How can any objective American claim our Afghanistan policy and implementation did not give aid and comfort to our enemy?
Additionally, The Right Wire Report joins several elected GOP officials in calling for President Joe Biden to resign effective immediately and absence of a resignation, we call on all in Congress to proceed with impeachment proceedings.
The burden has now fallen on our shoulders to advocate for those who have fallen, their families, those serving, those who have served, and those left behind( American and Afghan)
Do not allow any Governor, Mayor, State House or Senate legislature, US Congressperson, or US Senator, to ignore these accountability issues or have one night of peaceful rest until they act to rectify them.
Easy navigational tool for contacting your officials:
Do your duty as an American and uphold our core values and defend her.
RWR original article syndication source.