Wow these guys (the Lincoln Project head honchos) are losers. Not only did they look idly by at the diddling of little boys, but they set up a fake Nazi stunt to help a Democrat beat a Republican (and remember, they're theoretically Republicans) and still lost. Yikes.
Let's start with the diddling little boys part. As the Hill reported:
A co-founder of The Lincoln Project is being accused of sending unwanted messages to young men, pressuring them for sexual favors in exchange for jobs and career advice, according to a new report. 
John Weaver, who worked for various national Republican candidates such as the late Sen. John McCain (R-Ariz.) and former Ohio Gov. John Kasich, has been accused by nearly two dozen men who said they received suggestive messages from Weaver, with one saying the messages began when he was 14 years old, The New York Times reported. 
The Times reported that Weaver in one message told one of the young men he would "spoil you when we see each other." 
"Help you other times. Give advice, counsel, help with bills. You help me … sensually," Weaver reportedly added. 
Yikes. But, the fools weren't smart enough to sit quietly and let the problem go away. Nope, they decided to jump right back into things by…staging some sort of Nazi thing. Here's what
ZeroHedge reports
happened:
The anti-Trump, pedo-protecting Lincoln Project was forced to issue an emergency press release Friday afternoon after Democratic operatives they paid to impersonate tiki-torch wielding Trump supporters were doxxed, after they stood in front of Republican gubernatorial candidate Glenn Youngkin's campaign bus.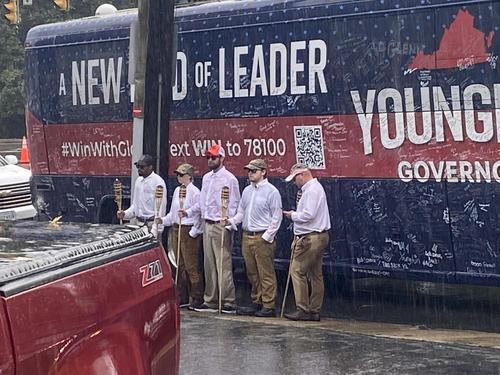 The hoax was spread by several notables, including Terry McAuliffe's spokeswoman, Christina Freundlich.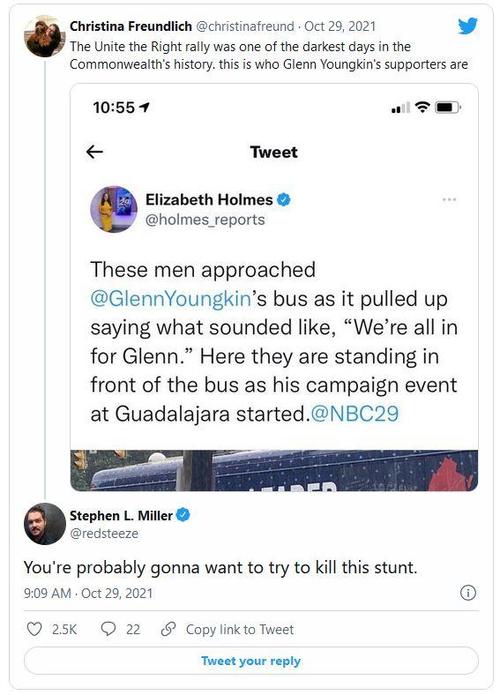 […]And then… the internet figured out who the operatives were;
One of them is the financial director for the Virginia Young Democrats… and since being outed as such, has made his Twitter private.

You're welcome for me doing your job for you. pic.twitter.com/YVhNbm74bP

— Tim Young (@TimRunsHisMouth) October 29, 2021

Tap Here to Order
After the hoax unraveled, the Lincoln Project issued a press release taking credit.
"Today's demonstration was our way of reminding Virginia voters of what happened in Charlottesville four years ago, the Republican party's embrace of those values, and Glenn Youngkin's failure to condemn it."
So, the theoretically Republican Lincoln Project, after spending millions on ads helping Joe Biden, decided to hire Democrats to pretend to be Nazis to make a Republican that wasn't a racist look like one to help the pro-CRT Democrat win. Boy, are these guys losers.
But, once again, that's not all. They couldn't even do the fake Nazi thing right. They hired a black guy to pretend to be a white supremacist… Just look:
Yeah, they hired a black Nazi. How dumb could these guys be?
So, if you need an argument against Conservative, Inc., here it is: they're losers. People like the Lincoln Project scumbags are the ones who ran the GOP before Trump. Want to know why we kept losing under their aegis? Because RINOs and "moderate" Republicans would literally rather pay fake Nazis to stage an event to help a pro-CRT Democrat win than to watch a white bread conservative like Glenn Youngkin win. No wonder we couldn't win an election before Trump.
So, ditch the losers like Meghan McCain and the Lincoln Project and stick with Trump! Unlike them, he's a patriot and a winner!