Kentucky Governor Andy Beshear's remarks following devastating flooding in several east Kentucky counties claiming 30 lives thus far:
"There are hundreds of unaccounted for people, minimum."
"We just don't have a firm grasp on that. I wish we did — there are a lot of reasons why it's nearly impossible," he said. "But I want to make sure we're not giving either false hope or faulty information."
This photo shows four siblings from Knott County, Kentucky, who died in last week's flooding. Running clockwise, beginning in the top left, it shows Madison, 8; Riley Jr., 6; Chance, 2; and Nevaeh, 4.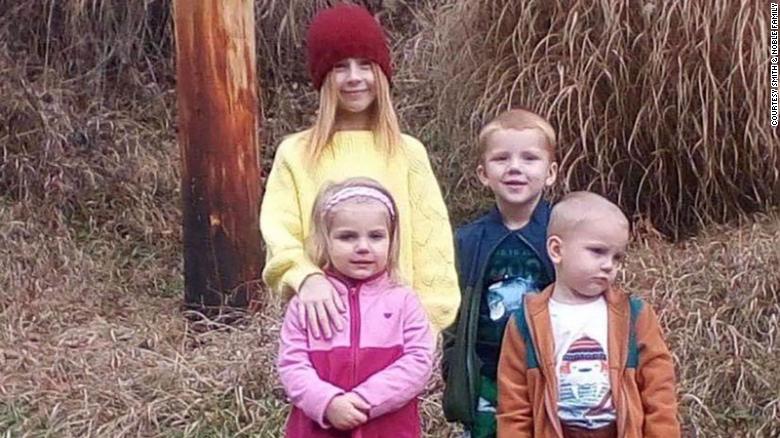 This is Mae Amburgey. She is 98 years old and is from Letcher County. She was in her home with her son and grandson as the waters rose. After a viral picture on social media begging for rescue appeared, brave citizens risked their lives to save the family. Here is the harrowing video:
Here is a list of organizations that you can donate to that can make a difference in the suffering of those affected by this horrific event:
Samaritan's Purse
Team Eastern Kentucky Flood Relief Fund
( Governor Beshear has established this fund to help those impacted by flooding. All proceeds will go to flood victims. All donations to the Team Eastern Kentucky Flood Relief Fund are tax-deductible and donors will receive a receipt for tax purposes after donating.)

Tap Here to Order
Foundation For Appalachian Kentucky
The Foundation for Appalachian Kentucky has created a crisis fund for flood victims.
Christian Appalachian Project
(CAP) Disaster Relief Program and Operation Sharing Program are coordinating efforts after devastating flooding struck multiple Kentucky counties, affecting more than 100,000 people. They will be coordinating muck out teams to help remove mud and flood water from inside homes. They will also organize tear out teams comprised of CAP staff and community volunteers who remove wet flooring, drywall, and insulation in order to let everything dry out before black mold sets in. In addition to deploying relief assistance, CAP's Operation Sharing distribution warehouse will also be getting supplies to families in need.
Appalachian Regional Healthcare Foundation Relief Fund
Aspire Appalachia
GoFundMe
GoFundMe verified these campaigns to help individuals, families and communities.
 RWR original article syndication source.