US Consumer prices soared 6.2% YoY in October, which was the highest print since June 1982. With Thanksgiving coming, how will Americans handle all the price shock they are seeing?
News media and other Democrat pundits are trying to convince us inflation is not real, can even be helpful. NBC News correspondent Vicky Nguyen went to bat for the Biden policies and offered some rather ridiculous advice to cash-strapped Americans dealing with Joe Biden's inflationary policies for Thanksgiving.
Nguyen is not the only Democrat mainstream media propagandist going to bat to convince us inflation is not real. Recently, NBC anchor Stephanie Ruhle insisted inflation wasn't a big deal because Americans can afford to pay more. MSNBC's Joy Reid dismisses that inflation is affecting the economy, accuses GOP of seizing on the issue. But back to Vicky and her advice.
Eat spaghetti?
Vicky suggests, "While we're on the topic of something that could be controversial: perhaps forgo the turkey, its the most expensive item on the table … do an Italian feast instead." Yes, spaghetti is a lot cheaper. It's the food for poor people. To make it even cheaper, use ketchup for the tomato sauce. You don't need a recipe for this. Just stick it in the microwave if you have one. I wonder if Vicky is having spaghetti for Thanksgiving?
At least Vicky is not suggesting to eat bugs – but perhaps this will be coming in a future Thanksgiving. The World Economic Forum released another Great Reset public service announcement, reminding the masses that they will soon eat bugs in the name of saving the Earth.
Eat alone?
With spaghetti with ketchup sauce on the menu, Vicky rightly says not many will be coming to your home for Thanksgiving. So you will most likely be eating alone. Just think about how you won't have to argue over Biden's economic policies with your friends and relatives at the Thanksgiving table.
Maybe for dessert, forgo that pumpkin pie and just eat M&Ms out of a jar. Better yet, here is a recipe to combine spaghetti and M&Ms in a nice "Buddy the Elf" like meal.
Ingredients:
1 tablespoon kosher salt
1 pound uncooked spaghetti
2 tablespoons unsalted butter
⅓ cup pure maple syrup, plus more for topping
Toppings: mini marshmallows, M&M's, candy corn, sprinkles, chocolate syrup, jelly beans.
Preparation:

Tap Here to Order
Bring a large pot of water and salt to a boil over high. Add spaghetti, and cook until al dente, about 10 minutes. Drain well, and toss with butter until butter is melted and pasta is coated.
Drizzle with syrup, and toss. Top with desired toppings.
There you go – you should be able to handle all this. So stop your whining about inflation. If you do, maybe you were one of those Trump supporters at the January 6th insurrection. See NBC News correspondent Vicky Nguyen make her comments below.
In all seriousness, the Biden administration's grand plan is to have you give up your big dreams and settle for "basic necessities." All to save the planet and "build back better." It is amazing to watch mainstream media twisting like pretzels to hide the stark reality of the serious predicament the US economy faces. It will not end well.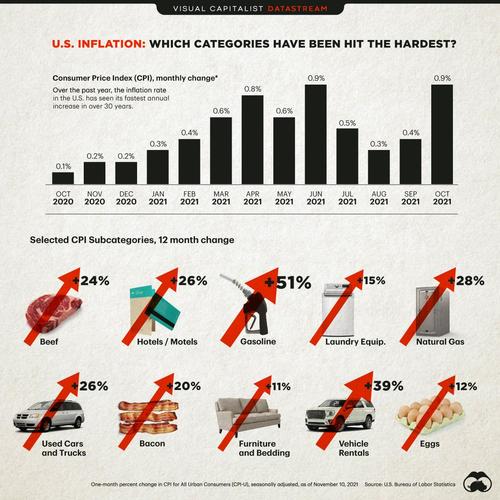 Thanksgiving is a time for the gathering of families and eating a family meal to renew our close relationships and be thankful for what we have. Americans are resourceful, and in spite of the Biden administration policies will find a way to make it work. If Biden's policies continue, next year may be another matter.
Perhaps the best advice is to not listen to the likes of Vicky Nguyen and her ilk.
If you found this article informative, please consider a small donation to our coffee cup to help support Conservative Journalism – or spread the word. Thank you.
 RWR original article syndication source.